Amazing Web Design & SEO Springfield MO!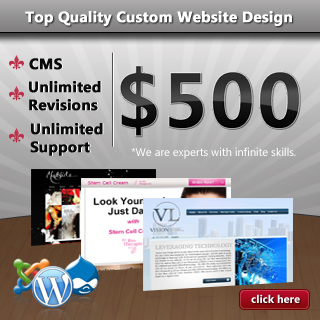 The Gorilla Ad Agency offers web design and SEO in Springfield MO for an affordable rate.  The highest possible quality results on all types of projects. Excellent customer service, and reliability are what make the Ad Agency the best design, development and SEO company in Springfield Missouri.
So once you get online you are going to need SEO as well.  Get your website built for $500, completely custom, from the ground up, by a team that knows SEO and Internet marketing as well as graphic design and all internet markup languages on an expert level.  What is the point in having an amazing online presence if you cannot be found in Google?  Some companies can survive without SEO, yes, most will thrive with top 10 Google rankings.
Imagine having the best website design in your niche, amongst all of your competitors.  Then imagine you dominating your market due to your search results thanks to our amazing SEO services.  Please feel free to call us and chat about your needs and grab a no-obligation quote from us.  We also have published prices on the web design packages page.
The Gorilla Ad Agency provides the best Web Design and SEO Springfield Mo has to offer.  As the old adage states, "The proof is in the pudding." Take a look at our portfolio of latest designs. Our $500 packages include custom wordpress themes, 1 year of super fast hosting, unlimited design revisions, unlimited support, and a smooth experience.  All in about a week.
---
Watch the 'SEO Springfield MO' Video…